Are dental implants the best way to replace missing teeth?
23 August 2016
Dental implants are an excellent solution to tooth loss. At Staplehurst Dental Practice in Kent, implants are our favoured solution to missing teeth, because they help to keep your jaw bone strong and healthy as well as keeping your new teeth firmly in your mouth.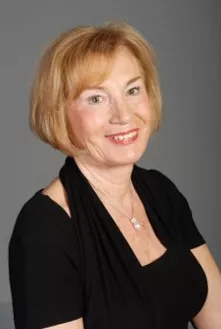 Bone loss is a common side-effect of losing several or all of your natural teeth in one or both jaws. It is the principal reason that traditional dentures become loose, and it works like this: dentures only replace the crowns of the teeth, and without anything to replace the roots, the jaw bone will start to resorb. This in turn changes the fit of your dentures, making them awkward, uncomfortable, and even painful to use.
Loose dentures affect your ability to eat a nutritious diet, as you are often limited to soft foods or even liquids. They can make it difficult to speak clearly, and can have a devastating effect on your confidence, which can lead you to turn down social invitations from friends and family. This can be a particular problem for the over-75s, who are most likely to need dentures and often already suffer from social isolation and loneliness. However, it can affect anyone who has lost many or all of their natural teeth.
Dental implants are an effective solution and/or prevention for all of these problems, because they replace the tooth roots and encourage bone growth. Made from titanium, which actively supports the growth of new bone material, dental implants will preserve the health and density of your jaw bone.
Kent dental implants
At our Kent dental practice, most people only require local anaesthesia for the placement of dental implants. They are put in direct contact with your jaw bone here in the dentist's chair at our Kent clinic, and will immediately start to integrate with your bone.
Temporary teeth may be fitted by your dentist during healing, and when it is complete you will be called back to our Kent dental clinic to have your permanent new teeth attached. This will give you back all the functionality of a healthy set of adult teeth.
Back to Blog