Are you happy with your smile?
21 March 2017
Are you one of the many people in the UK who are unhappy with their teeth and lacking the confidence to smile due to wonky, crooked and uneven teeth or gaps? A confident smile is very important to every aspect of your life. Teeth straightening in Kent, at Staplehurst Dental, is here to help you.
A smile is the most universally recognised and understood gesture in every culture, with 99.9% of the population enjoying giving and receiving them. We can identify a smile more easily than any other expression, even from up to 300 feet.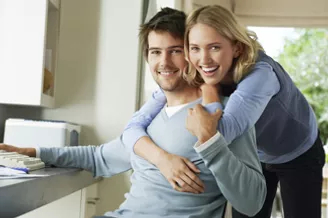 We smile when we when we feel good, when we see someone we love, when we reach a goal and when we're embarrassed. We even smile on cue when anyone with a camera calls out, "Say cheese."
If you worry about smiling at these moments, have you ever considered straightening your teeth? Are you put off by the thought of unsightly and uncomfortable metal braces? Perhaps you worry about the cost of treatment, or feel it may intrude on your personal or private life?
Teeth straightening in Kent can help you. Staplehurst Dental has numerous choices to effectively straighten teeth that are both inconspicuous and budget friendly, with our 0% finance payment plans.
Six Month Smiles
Six Month Smiles are a modern alternative coming from the US. It offers our patients a more discreet, efficient and cost-effective option for your teeth straightening in Kent. The system focuses only on those teeth that show when you smile, known as the 'social six'. Treatment is tailor made for each patient, to help straighten the front teeth quickly and safely.
Six Months Smiles braces can sometimes be seen, but are manufactured from tooth-coloured materials, including clear brackets and white nickel titanium wires, meaning they are a highly discreet and attractive option.
Braces are the most popular, successful and safe way to help patients achieve healthy, straight teeth. Six Month Smiles at Staplehurst Dental, take the best features of a standard fixed brace but modifies the treatment and materials to achieve the same results in a quicker time.
Get in touch with us to day to explore Six Month Smiles and other teeth straightening options in Kent.
Back to Blog