Braces in Kent for patients of all ages
9 May 2017
Each year, dentists in the UK fit dental braces for more than 200 000 children, but many adults, 75% of us according to the British Orthodontic Society, would benefit from having their teeth straightened to some degree. The idea of straighter teeth is very appealing, but you may be put off by the idea of having to wear obtrusive metal braces for two years. While these braces were the only choice in the past, here at Staplehurst dental in Kent, braces really are for patients of almost any age.
Even if you did have braces when you were younger, you might have noticed that your teeth are no longer as straight as they were initially. They can move unless you have worn a retainer ever since. Whatever you need, dentist Dr Jan Einfeldt will advise you on the type of brace that is most suitable for you.
Six Month Smiles and Invisalign: your choice of braces in Kent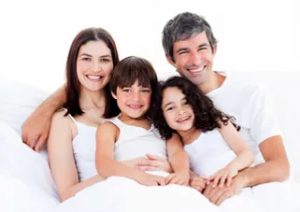 For minor corrections that focus just on your front teeth, the Six Month Smiles brace may be the best choice for your needs. This brace is a fixed type of brace which uses tooth-coloured wires and brackets, which are virtually invisible. As the name implies, the results can be seen in just six months. This is an ideal option for many adults who choose to have their teeth straightened for purely cosmetic reasons. This type of brace can be used to correct a range of problems, including gaps between teeth, open bites and crooked and crowded teeth.
A range of different types of Invisalign braces are suitable for different orthodontic issues. All the Invisalign aligners are removable and transparent and can be used to make a wide range of orthodontic adjustments from minor to severe. Of course, it takes much longer to completely adjust your bite and the alignment of your teeth and you may need to wear them for up to two years. If your teeth are relatively straight, the Invisalign i7 may be suitable for you. This system is designed to be suitable for both teenagers and adults who need minor tooth adjustments from slight overcrowding or perhaps a single crooked tooth that needs to be re-aligned.
Back to Blog