Can adults get braces too?
22 September 2016
We help hundreds of patients every year achieve beautiful smiles in Kent. Braces are without question a brilliant option for anyone who is looking for straighter teeth & an improved smile.
We have an increasing number of adults coming to us every year looking for braces in Kent, so braces are definitely not just for kids and teenagers.
Many people want to improve their teeth, but as adults they feel self-conscious about wearing braces, they think they will only be able to have the traditional 'train tracks' fitted for their teeth. Nowadays we have a range of options, including clear braces which are barely even noticeable and achieve the same great results. Don't delay straightening your teeth out of fear or embarrassment, there are so many options available now within cosmetic dentistry and there is bound to be something to suit your needs.
Why Get Braces?
Braces can make it easier for you to look after your teeth and gums. Caring for these areas properly will be very integral to your long term health and help to prevent future gum disease.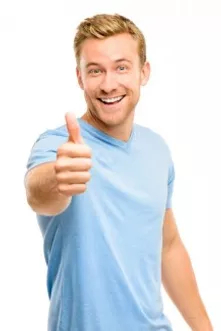 Many people want braces for cosmetic reasons, to look and feel better about themselves,but braces can improve so much more than just your smile. Fixing your teeth with braces can help you to eat more comfortably as it can help straighten your bite if it is uneven. The perfect excuse to eat out more and enjoy eating at all the amazing eateries we have in Kent. Braces help in so many ways!
What types of Braces are available?
As mentioned there are a range of different types of braces available to patients these days. There are retainer braces, which are worn overnight to align your teeth and are removable. At Staplehurst Dental Practice we use ceramic and plastic style braces as well as the traditional 'train track' style braces. These are just as effective as the traditional style but have the added bonus of being subtle and less noticeable than their metal counterparts. Your dentist will give you an assessment before treatment where you can decide what is the best method to move forward with for you. Why not book a consultation today and find out more about the great services we have to offer at Staplehurst Dental Practice.Why not pop down to our Kent practice to schedule an appointment or simply give us a call at a convenient time.
Back to Blog