Could dental implants be the perfect tooth replacement for you?
2 August 2016
An increasing number of people are choosing dental implants to replace their missing teeth. At Staplehurst Dental Practice in Kent we can use implants to replace anything from one to all of your natural teeth. Depending on your clinical situation, your implants can be combined with dentures, a bridge, or a single crown.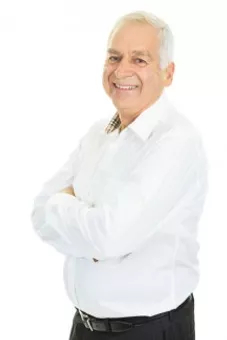 At our Kent dental centre we believe that dental implants are often the best solution to tooth loss. For starters they are the only way your dentist can replace the roots of your teeth, which is important not just to holding your new teeth securely in your mouth, but also to the continued health of your jaw bone.
When natural teeth are missing, the jaw bone starts to resorb or shrink back. This can cause an aged appearance to the face and is also the number one reason that traditional dentures have a tendency to become loose.
At Staplehurst Dental Practice in Kent we have seen many patients who are struggling with badly-fitting dentures. As you will know if you currently wear them, loose dentures can cause problems with:
Eating
Speaking
Self-esteem.
Loose dentures can also rub against your gums, causing denture sore mouth. At our Kent clinic we advocate the use of dental implants to prevent all of these problems.
Because they are made out of titanium, and because they replace the roots of lost natural teeth, dental implants actively prevent the problem of bone loss, meaning that your new teeth will remain just where they should be.
With the help of dental implants you will soon wave goodbye to your denture woes, and will once again be able to
Eat what you like
Speak with clarity
Enjoy life with a renewed confidence, and no anxiety about your false teeth falling out.
Most implant patients at Staplehurst Dental Practice in Kent require only local anaesthetic for the placement of their dental implants, although we also offer treatment under conscious sedation for nervous patients.
After a healing period, your dentist will attach permanent new teeth on top of your implants. These can be dentures, a bridge, or a crown.
Back to Blog