Do you even have any missing teeth?
1 December 2016
Dental implants act as a substitute for teeth that are missing. What's great about implants is they are extremely discreet and it's highly unlikely that another person would be able to tell that you're wearing an implant. Implants look just like 'normal' teeth: same shape, colour etc. and they work just as a natural tooth would. An implant is a titanium screw that bonds into the bone in a person's jaw, when it's fully bonded, it's then topped with a bridge, crown or denture. This then forms a working bionic tooth. Staplehurst Dental Practice say that its dental implants in Kent are popular with many of its patients because of their high functioning ability and the fact that they blend in easily with existing teeth.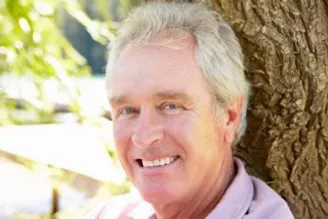 Other reasons to get implants
As implants are placed directly into the jaw, this means that they are self-supporting and don't rely on the adjoining teeth. This is great as it reduces the strain on these teeth, ensuring that they don't have to be altered in any way, which other tooth replacement methods can require and which can lead to damage. Kent dental implants can help to preserve jaw bone. This is important, as once a tooth is lost, the bone that holds it in place begins to shrink. Thiscan be detrimental to the appearance, causing the face to appear sunken and ageing. One of the main benefits of dental implants in Kent, is that they are permanently fixed in place. As they don't have to be removed, the chance of loss, breakage and need for extra maintenance is reduced. In addition, the implants will never suddenly slip and slide around in the mouth, causing discomfort and potential embarrassment.
Do you want to be able to chew, eat and speak more effectively, but you find that the dentures you're wearing are making these basic functions difficult? Do you want a more natural looking smile that could potentially last a lifetime? If you answered yes to either of these questions, contact Staplehurst Dental Practice regarding dental implants in Kent for a more effective way to replace your missing teeth.
Back to Blog