Dental implants: how to enjoy life with your new teeth
30 August 2016
Dental implants are an increasingly popular choice for replacing missing teeth. At Staplehurst Dental Practice in Kent we think that they are more often than not the best solution to tooth loss, because they provide unrivalled, natural-like function, help to preserve the health of your jaw bone, and recreate an aesthetically pleasing smile.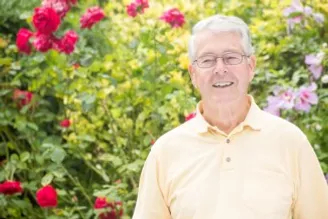 Dr Jan Einfeldt, an award-winning cosmetic dentist, carries out the placement and restoration of dental implants at our Kent clinic. Implants can be used in conjunction with crowns, a bridge, or dentures to replace anything from one to all of your natural teeth.
Because they are in direct contact with your jaw bone, dental implants help to keep it healthy and strong. This is important both to ensuring your new teeth remain well-fitting and functional, and to preserving the structural integrity of your face so that you don't end up looking old before your time.
Dental implants eliminate the problems caused with speaking, eating, and self-esteem caused by loose traditional dentures. They will remain stable and strong, enabling you to eat whatever you like, to speak, smile, and socialise with confidence.
Most patients at our Kent dental clinic require only local anaesthetic for the placement of dental implants. A healing period of a few months is required, after which your Kent dentist will attach your permanent new teeth.
Implant aftercare
As well as acting like natural teeth, dental implants require the same levels of oral hygiene as their natural counterparts. It's not hard to take care of them, and your Kent dentist will provide you with full aftercare instructions.
Just like natural teeth, your new teeth can attract a build-up of plaque if you are not scrupulous in your dental hygiene. This can lead to gum infection, which can affect the stability of your dental implants if it is allowed to become serious.
You should clean your new teeth and implants at least twice a day, brushing them and flossing in between them like natural teeth. It's also important that you attend regular check-ups with your Kent dentist, and visit they hygienist as often as recommended.
Back to Blog