Dental implants: the 21st Century teeth replacement option
16 June 2016
More and more people are turning to dental implants to replace their missing teeth. At Staplehurst Dental Practice in Kent, our implant dentists can replace one, some, or even all of your teeth with the help of implants. In some cases, your permanent new teeth can be attached to your implants straight away, in a procedure known as "All-on-4".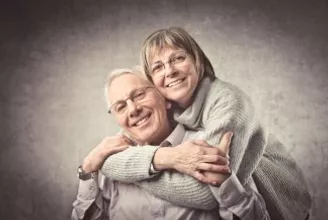 As the name hints at, All-on-4 dental implants treatment involves placing just four implants in the upper or lower jaw, on to which a dental bridge is attached. Some patients will require more than four implants to support a full bridge of teeth, and not everyone is suitable for this procedure. Your dentist will discuss your suitability for All-on-4 implants when you come for a consultation at our Kent dental practice.
At your implant consultation, your dentist will assess your suitability for dental implants and will check your level of bone density to make sure you don't need additional procedures to rebuild your jaw bone prior to implant placement.
The placement of dental implants requires a small operation, which we are fully equipped to carry out here at our Kent practice. Thanks to the intricate planning that is undertaken prior to implant placement, most patients only require local anaesthetic for implant surgery. Any post-operative discomfort and swelling should only last a few days, and is usually manageable with over-the-counter painkillers.
Patients who are suitable for All-on-4 dental implants will have their new teeth fitted at the same appointment. Those who opt for standard implant treatment will need a healing period, after which you will be called back to our Kent practice to have new teeth – a bridge, denture, or a crown – attached to the abutments on top of your implants.
The advantages of implants
Dental implants have numerous advantages over standard dentures and bridges. Because they replace the tooth roots, and are made from titanium, they help to prevent bone loss. They hold your new teeth firmly in place just like natural tooth roots do, enabling you to eat what you like, speak and smile with confidence.
Back to Blog