Dental implants: the secret to restoring your smile
2 June 2016
With dental implants, a dentist can permanently replace your missing teeth. At Staplehurst Dental Practice in Kent we have a skilled team of implant dentists who can restore not just a beautiful smile, but also give you back full functionality to your jaw.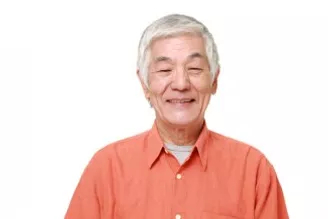 In fact, dental implants are the next best thing to natural teeth. That means no more struggling with ill-fitting dentures or sloppy denture cement, no worrying that your teeth will fall out unexpectedly in public, no dietary restrictions, and no more shame about a gap-toothed smile. Instead, you can enjoy eating all your favourite foods without struggle, and can smile, laugh and speak with confidence. Read on to discover how our Kent dental implants team can make this dream a reality for you. . .
No matter how many teeth you are missing, or how you came to lose them, your journey towards restoring your smile with dental implants begins with a consultation with an implant dentist here at our Kent practice.
Dental implants are a safe, cost-effective and long-lasting way to replace one or more lost teeth. Whilst the initial cost may seem more than standard dentures or bridgework, you will soon be reaping the benefits; implants are an investment in your smile and in your future.
One of the first things your dentist will check is the level of bone density in your jaw. Resorbtion of the jaw bone is a common side-effect of losing several or all of your natural teeth, and is particularly prevalent in long-term traditional denture wearers.
There is no need to panic if you have experienced bone resorbtion, however. Your dentist may just need to perform an additional bone grafting procedure in order to restore adequate bone density. This will add about six months to your overall treatment time, but will be worth it.
Your dental implants will be placed under local anaesthetic or conscious sedation. Some patients at our Kent dental practice are suitable for immediate, permanent teeth, whilst for others a healing period is necessary. After a couple of months, a crown, bridge, or denture is fitted.
Back to Blog