Do dental implants really work?
15 November 2016
Ever wondered why dental implants in Kent are so popular? Dental implants are often the first choice for patients looking to restore missing or damaged teeth. Compared to other options, dental implants are the most practical and cost effective solution on the market.
If you get dental implants in Kent, you will have the next best thing to healthy, natural-looking teeth. Dental implants from Staplehurst Dental are strong and stable, and restore lost teeth so that they look, feel, fit and function like your own teeth. Other options for tooth replacement can lead to bone deterioration in the jaw, and can sometimes interfere with eating, smiling, and speaking.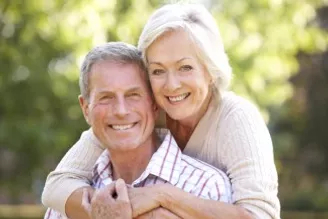 Dental implants are a long-term solution and are built to last, sometimes for up to 20years. Traditional, tooth-supported dental bridges only last five to seven years, and with proper care often more than ten years, but at some point they may need to be replaced. While dental implants may need periodic adjustments, they can last a lifetime when properly placed and cared for over time.
When you have dental implants in Kent there is no need to stay home and feel uncomfortable in public, or be embarrassed because your smile looks different, or worry that missing teeth will limit your ability to join in the fun. Some patients choose to remedy their missing teeth with dentures, but dental implants act as a permanent solution and do not need to be removed, allowing you to forget about them and get on with what is important in life.
A face without teeth can sag and appear sunken and sad. Dental implants help you to retain your natural face shape, and smile.
Dental implants in Kent help to protect healthy bone in your jaw. Leaving empty spaces in your mouth after losing one or more teeth can lead to additional problems such as the loss and deterioration of your jawbone. When it is not being used to support a natural tooth, the jawbone deteriorates, losing its strength and firmness. Dental implants are the only dental restoration option that works to preserve and stimulate what is left of the natural bone, actually helping to stimulate bone growth and prevent bone loss.
For more information on dental implants in Kent, contact Staplehurst dental today.
Back to Blog