How dental implants can give you back a healthy, happy smile
9 August 2016
Dental implants are an excellent long-term solution to tooth loss. At Staplehurst Dental Practice in Kent we can use these revolutionary bionic tooth roots to replace one, some, or all of your natural teeth no matter why you've lost them, with the result being a happy and healthy smile that you'll want to show off to everyone.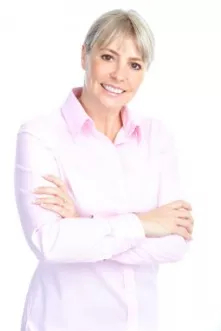 There are several benefits to choosing dental implants to replace your missing teeth when compared with other, more traditional options – dental bridgework or dentures. Implants are the only way to replace the roots of lost teeth, which is important to the health of your jaw bone as well as to keeping your teeth where they should be.
The chances are we've all seen an elderly friend or relative whose traditional, unsecured dentures have a habit of slipping out unbidden. Whilst your friend or relative may take this in good humour if it happens in public, inside they may feel very different – loose dentures can leave you despairing, and can make it difficult to eat and to speak clearly.
At our Kent dental practice, we can use dental implants to solve these problems. Loose dentures are usually caused by the jaw bone shrinking, which happens when the roots of natural teeth are lost. Because dental implants replace the root portions of the teeth, and because they are made from titanium – which supports bone growth – they can stop bone loss in its tracks, or prevent it from arising in the first place if you come to our Kent clinic for an implant consultation as soon as you lose your natural teeth.
As well as stabilising dentures, your Kent implant dentist can also use dental implants in cases where single or multiple tooth replacement is required. For a single tooth, your dentist will usually place on implant with a crown attached, whilst in the case of multiple tooth replacement, a series of dental implants will be placed and an implant-retained bridge attached.
Some cases of full-mouth restoration are suitable for All-on-4 implant treatment, which sees your Kent dentist place just four implants per jaw, attaching teeth immediately.
Back to Blog