How dental implants can give you back your freedom to enjoy life
11 August 2016
Dental implants provide an excellent long-term solution for patients with missing teeth. At Kent clinic Staplehurst Dental Practice, we can use implants combined with single crowns, a bridge, or dentures to replace anything from one to all of your natural teeth, no matter how you came to lose them.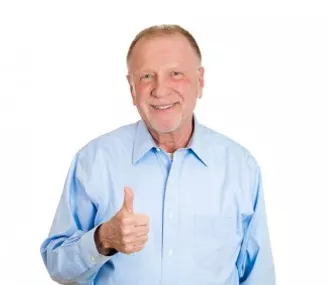 Whilst our adult teeth are meant to last us for life, at our Kent dental practice we appreciate that lifestyle factors can get in the way. Some people with weakened immune systems are more susceptible to gum disease, whilst being afraid of the dentist can also mean your oral health suffers badly.
Accidents, injuries, and untreated periodontal disease and tooth decay can all cause people to lose their teeth before their time. A skilled implant dentist can help you back to health and then use dental implants to give you a second chance at a healthy mouth of teeth.
Kent dental implants
When you come into Staplehurst Dental Practice in Kent for a dental implants consultation, your dentist will perform a thorough examination and assessment, including using CT scans and x-rays as necessary to check your current level of bone density.
Shrinkage of the jaw bone is a common side-effect of losing your natural teeth. Dental implants help to prevent this, because they act as replacement tooth roots, both keeping your crown, bridge, or dentures firmly in place and helping to keep your jaw bone strong and healthy.
The majority of patients at our Kent practice only require local anaesthetic for the placement of dental implants, which is fairly straightforward from a patient's point of view. However, if you are nervous about dental treatment we also offer implant treatment under conscious sedation, which means you will not be asleep but will be very relaxed and largely unaware of treatment – when the sedatives wear off your dental implants will be in place.
After a healing period, which is typically around six months and during which your implants will integrate with your jaw bone, you will be called back to our Kent clinic so that your dentist can attach your permanent new teeth.
Back to Blog