Long-lasting peace of mind for your teeth
6 December 2016
What are dental implants? Here at Staplehurst Dental, more and more of our patients are asking about this method of tooth restoration, as an alternative to removable dentures and bridge work.
We know that many of our patients are concerned about what happens if they lose teeth, especially as they get older in Kent. Dental implants are one method we recommend as it provides a long-lasting, easy to maintain and natural-looking approach to tooth replacement.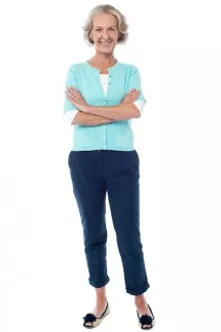 Implants are a metal screw that is fitted into the jaw bone to replace the tooth root that a false tooth is then fitted on to. As such, they offer a more fixed solution than removable dentures.
Is it right for me?
As with any procedure, implants aren't suitable for everyone. Here is the basic criteria for anyone considering having dental implants in Kent:
You will need to be in good general health. The treatment is safe and simple, much like having a filling, but it is still surgery and involves having a local anaesthetic. Patients need to be well enough to receive that.
Your gums need to be healthy in order to accept the implant.
You need to have adequate bone density in your jaw to fix the implant into. If your bone is thin or soft, it may still be possible to have the implant after a bone graft.
There needs to be enough bone height in the upper jaw and space between the jaw and sinuses. If not, you may still have the implants after a sinus lift.
Feel confident in your smile
If you are wondering whether this treatment would work for you, come into the Staplehurst Dental practice and we can go through all the options. We will carry out tests to see if dental implants in Kent are the right way for you to restore your teeth and feel confident again in your smile.
What is clear to us at Staplehurst Dental is that dental implants in Kent are becoming increasingly popular. Chat to us today to see if this is the right way for you to feel confident in your teeth for years to come.
Back to Blog