Metal braces are no longer the only path to straighter teeth
28 July 2016
It's easy to understand why metal braces can be off-putting to adults looking to straighten their teeth. That's why, at Staplehurst Dental Practice in Kent, we offer a number of subtler methods of teeth straightening, designed to give you all the benefits of braces without having to endure a mouth full of metal for months on end.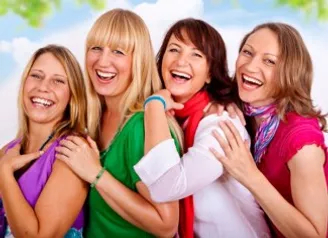 The team at our Kent dental clinic is also quick to point out that there are health benefits to be had from straightening your teeth at any age, in addition to having a beautifully aligned smile. Straighter teeth are, generally speaking, healthier teeth because they are easier to keep clean, with fewer gaps that plaque can build up in.
Of course, you need to visit the dentist and hygienist at our Kent clinic on a regular basis, and to maintain a good home routine of brushing and flossing, but by straightening your teeth with either fixed braces or removable aligners, you can minimise your risk of both dental decay and gum disease.
Here at our Kent dental practice we use both subtle fixed braces and clear removable aligners to discreetly reposition your teeth. The perfect appliance for you will depend on your clinical situation, and will be assessed by your dentist when you come into our Kent clinic for a consultation.
Depending on the type and amount of correction required, your dentist may recommend:
Six Month Smiles
Six Month Smiles are a very popular system of cosmetic braces that work in as little as half a year by focussing on the front six teeth – those that show when you smile. It is these social six teeth that the majority of adults who come into our Kent dental practice are worried about, and because these braces comprise clear and tooth-coloured fixtures, they score highly in the discretion stakes, too.
Invisalign
Treatment with Invisalign involves using a series of clear, removable aligners to gently move your teeth into a new position with minimal impact on your lifestyle.
At our Kent clinic we offer several Invisalign treatment options, including one especially for teenagers' teeth.
Back to Blog