Rebuilding your smile with dental implants in Kent
10 January 2017
Loosing a tooth or teeth from trauma, decay or gum disease can be a very distressing experience, especially if our front teeth are affected. Tooth loss can have a major effect on how we feel about ourselves, lost teeth can result in our mouth and cheeks losing definition due to the lack of support from our teeth.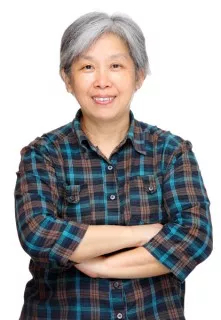 Traditionally, replacing missing teeth means using removable dentures and bridgework. This is not always a satisfactory solution, especially for the back teeth and many of us then find it a struggle when eating. Modern dental techniques are now available that can provide a more effective way of treating this problem. Here at Staplehurst Dental in Kent, dental implants offer a modern solution that is a clinically proven and safe alternative to bridges or dentures, helping to restore your smile, allowing you to talk, smile and eat with confidence.
Are dental implants painful?
Dental implants do require surgery as an artificial tooth root is inserted into the socket where a tooth has been removed or lost, this procedure is carried out under oral sedation. Once the gum and bone has healed around this, an artificial tooth is then fixed into place. Dental implants are regarded as a very durable tooth replacement option and can be used to replace just one or several teeth. Dental implants can also be used to support additional bridge work if necessary. There are several benefits to having dental implants, including improved support to the muscles of the lips and face and prevention of bone loss from the jaw. If you are thinking about finding out more about dental implants in Kent we can offer you a consultation to assess the suitability for this procedure for you.
Are dental implants the right solution for me?
We only offer this treatment after a comprehensive check-up to assess the health of your remaining teeth and any existing oral health issues when we can determine the suitability of dental implants for you. If you're looking for dental implants in Kent, book an appointment with us at Staplehurst Dental Practice then our friendly and professional team can provide you with a tailor-made plan and answer any questions that you might have about this procedure.
Back to Blog