Restoring your smile with dental implants in Kent
8 May 2017
According to the poet John Keats, a thing of beauty is a joy forever, and a beautiful smile can definitely bring joy to both the owner of the smile, and to the person who is looking at it. The problem is that our smile may not be forever. Even if you care for your teeth, you may suffer from an unfortunate event that results in the loss of a tooth or teeth, resulting in a less than beautiful smile. The causes can range from gum disease and dental decay to knocked out teeth from an accident or an over-enthusiastic tackle in a game of football.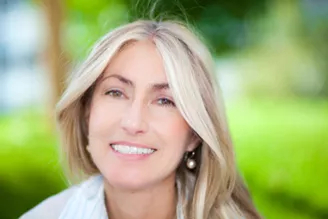 As a consequence, you may find that you feel self-conscious about your appearance and simple things that you took for granted such as eating certain foods or even talking clearly become more difficult. Here at Staplehurst Dental Practice in Kent, dental implants are now saving the smiles for more and more of our patients who have suffered from tooth loss. Because of the way that dental implants work, being fixed into the jaw, we believe that they are the most effective and reliable tooth replacement system available.
Going back to your roots with dental implants
The most significant difference between dental implants and other tooth replacement methods is that they can restore both the function and the appearance of your own teeth. The main difference is due to the titanium screw, which is fitted into your jaw and then becomes integrated into your jaw. This then takes over the function of the root of your natural tooth in all ways. For most people who have lost teeth, dental implants are really the best solution. Dental implants are versatile and can be used to support a single tooth, a bridge or a full arch of dentures.
If you have suffered from tooth loss and are considering dental implants in Kent, you should be aware that they may not be suitable for you if you are not in good health. Certain medical conditions, such as uncontrolled diabetes, cancer and alcoholism, may reduce the reliability of dental implants, as can gum disease and smoking.
Back to Blog