Smoking and dental implants in Kent
15 December 2016
If you have lost one or more of your natural teeth, then dental implants may be the ideal solution for you. Dental implants can also treat other dental issues such as falling teeth and loose dentures. Staplehurst Dental Practice offers dental implants in Kent to all patients who wish to regain confidence in the smile.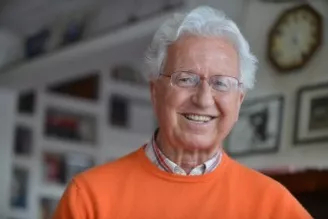 However, implant dentistry and smoking do not mix. If you are considering dental implants in Kent, then one question you can expect from your dentist at consultation stage is whether you are a smoker or not.
Whether you are an occasional or chronic smoker, you know already that smoking is a bad idea for many reasons. Smoking can compromise your general and oral health in more than one ways: breathing problems, lung cancer, yellow teeth and bad breath are only a few.
Smoking is also considered one of the major causes of tooth loss and the reason why you may be needing dental implants in the first place. If you are serious about your health and the success of your dental implants, you should consider quitting smoking.
Many studies and practical evidence have provena significant correlation between smoking and dental implant failure.More specifically, post-surgery implant wounds cannot heal properly if you are a smoker. Therefore, is it strongly suggested that you quit smoking a few months before the procedure for your teeth and gums to return to their natural, tobacco-free state.
Even if you quit smoking and your dental implants heal successfully, should you return to smoking, this may cause further future problems such as gum disease, tooth loss or discolouration.
Smoking may also hinder the success of your implants at any stage of your life. Dental implants can fail even if they heal successfully. Studies have shown that smokers with dental implants experience many post-implant complications, which may or may not result in implant failure or may even require surgical intervention.
It is definitely recommended that you quit smoking if you are considering dental implants. If you are a smoker considering dental implants in Kent, it's worth talking to our dentists at Staplehurst Dental Practice.
Back to Blog