Straighter teeth without metal braces: here's how
9 June 2016
Metal braces aren't the only way to get straighter teeth. At Staplehurst Dental Practice in Kent we offer a number of teeth straightening solutions designed for patients who want an alternative to a mouth full of metal. These include discreet orthodontic treatments and cosmetic dentistry procedures.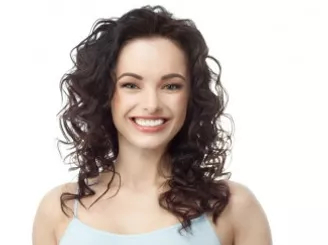 The ideal solution for you will depend on your clinical need – the type and amount of correction you need – and will be discussed in detail by your dentist when you come into our Kent practice for a consultation.
A lot of people dream of a straighter smile, but still believe metal braces are the only option. It's easy to understand why this could prove a barrier to treatment, particularly for adults with busy professional lifestyles. Thanks to modern dental advances, there are now a number of different routes to straighter teeth.
Cosmetic braces
For those in need of minor to moderate correction of the front teeth, Six Month Smiles are a popular choice. These cosmetic braces comprise clear brackets and tooth-coloured wires, and work in a matter of months because they focus on the teeth that show when you smile.
We offer complementary teeth whitening treatment for Six Month Smiles patients at our Kent dental practice, to give your smile an extra boost.
Invisalign options
Invisalign clear aligners are an alternative to braces. They fit comfortably over your teeth and guide them gently into an improved position. As well as being clear, thus invisible to the untrained eye, these aligners are also removable, which means you can take them out for short periods, for example to brush your teeth.
Staplehurst Dental Practice in Kent offers three different Invisalign systems: The standard aligners can be used for a wide range of orthodontic problems, whilst Invisalign i7 is used for quick correction of mild issues.
Invisalign Teen are specifically designed for teenagers, allowing for the occasional misplaced aligner or missed treatment day.
Cosmetic dentistry
For mild correction of tooth alignment, we also offer a range of cosmetic dental procedures at our Kent practice. This can involve adding veneers or crowns to produce a more uniform appearance, or polishing away part of a tooth/teeth to make your smile straighter.
Back to Blog