Subtle teeth straightening: your treatment options
1 September 2016
In this day and age, teeth straightening does not have to equate metal braces. At Staplehurst Dental Practice in Kent we offer a number of more discreet routes to better tooth alignment. These appliances are also more comfortable than traditional metal appliances.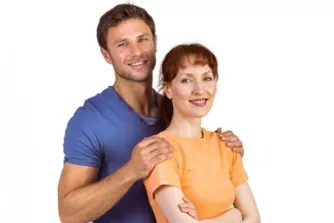 However you choose to improve the alignment of your teeth, you will gain health as well as aesthetic benefits. When your teeth are in proper alignment, it is much easier to keep them clean. Reducing hard-to-reach areas where plaque and tartar can build up will cut your risk of both tooth decay and gum disease – leading causes of tooth loss – as long as you practice prudent dental hygiene visit your Kent dentist and hygienist regularly.
Kent teeth straightening choices
When you come into Staplehurst Dental Practice in Kent for a teeth straightening consultation, your dentist will carry out a thorough clinical examination to help with treatment planning. Whether a fixed or a removable appliance is recommended, you can rest assured that it will be much more discreet than metal train-track braces.
Your Kent teeth straightening options include:
Six Month Smiles
Six Month Smiles are cosmetic braces that focus primarily on the front six teeth in the upper or lower jaw. At our Kent dental practice we have found that it is these teeth in the smile line that the majority of adult patients are concerned about.
Although these are fixed braces, they are very subtle. Comprising tooth-coloured nickel-titanium wires and clear ceramic brackets, they blend in with the natural colour of your teeth. Because they use lower forces than standard braces, they make teeth straightening much more comfortable than ever before.
Invisalign
Treatment with Invisalign involves the use of a series of clear, removable aligners to progressively move your teeth. The number of aligners you will require will depend on the type and amount of correction required, and will be determined by your Kent dentist during your teeth straightening consultation.
As well as classic Invisalign, we also offer Invisalign i7 for mild, rapid correction, and Invisalign Teen, which is specifically designed for the teeth straightening needs of teenagers, and allows for the occasional lost aligner.
Back to Blog