Teeth straightening options without the metal braces
25 March 2016
In the modern world, teeth straightening need not involve having a mouth full of metal. Whilst braces remain, in many cases, the best way to straighten teeth, at Staplehurst Dental Practice in Kent we appreciate that many patients – particularly adults in need of teeth straightening – are put off by the thought of traditional orthodontic devices to the point where they fail to seek treatment.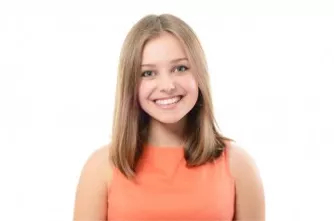 We also think that everybody deserves a smile of which they can be proud, and we know that straighter teeth are healthier teeth because they are easier to clean. For that reason, we offer a number of discreet teeth straightening treatments at our Kent dental clinic.
Teeth straightening can be achieved using braces or aligners. When you come for an orthodontic consultation at our Kent dental practice, your orthodontist will carefully examine you and will find out a little bit about your smile wishes and your lifestyle, so that they can recommend the most appropriate course of treatment.
Among the teeth straightening options at Staplehurst Dental Practice, Kent, are:
Six Month Smiles
These cosmetic braces have an average treatment time of just six months, and work so quickly because they focus on the front teeth – those that are on show when you flash a smile. They are made up of clear brackets and tooth-coloured wires, meaning they blend in with your teeth.
Invisalign
Invisalign comprises a series of clear, removable aligners that fit comfortably over your teeth and gently guide them into a new position. As well as regular Invisalign aligners, we offer both Invisalign Teen (specifically designed for younger teenagers) and Invisalign i7 (suitable for quicker, milder correction) at our Kent dental clinic. You change your aligners on a regular basis as your teeth start to move, and you will need to wear a retainer at the end of treatment.​
Back to Blog