Top reasons people to opt fordental implants in Kent
13 December 2016
Have you lost one or more teeth? Every year many adults lose their teeth due to accidents, face trauma, gum disease or bad oral hygiene habits. To replace lost teeth you can either get a bridge or dentures, or you can rely on dental implants. At Staplehurst Dental in Kent, dental implants are fixed by Dr Jan Einfeldt, an award-winning cosmetic dentist with years of experience in the field of restorative and cosmetic dentistry.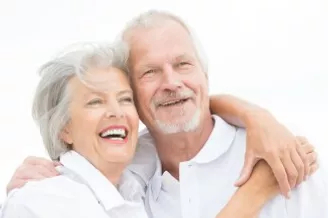 One of the most obvious advantages of dental implants is that they protect the healthy teeth in your mouth. In contrast, dental bridges rely on your natural teeth for support. Fixing bridges on your teeth can be tricky. Bridges that are not supported on implants can destroy your adjacent healthy teeth in order to be put in place. Dental implants do not put any strains on other teeth.
Another significant advantage of dental implants is that they can be used to replace more than one tooth at a time. If you opt for a conventional bridge, then the teeth that will support it have to be healthy. This is not the case with dental implants, where various combinations can be possible. Dental implants can be employed to replace a single missing tooth to a full denture.
Dental implants involvevery little maintenance. You will hardly notice the difference in your daily routine since you will only need to maintain your good oral habits. Our high-quality dental implants at Kent are very sturdy and they can last a lifetime. Dental crowns and bridges, on the other hand, will have to be replaced every 5 to 10 years depending on quality and wear.
If you opt for dental implants in Kent, you should take into consideration another important benefit: implants are easier to preserve compared to conventional bridges. You will only need to clean and floss your implants regularly along with the rest of your teeth.
Knowing these facts will help you make an informed decision about dental implants. For a consultation or more information about dental implants in Kent give us a call or email us today.
Back to Blog