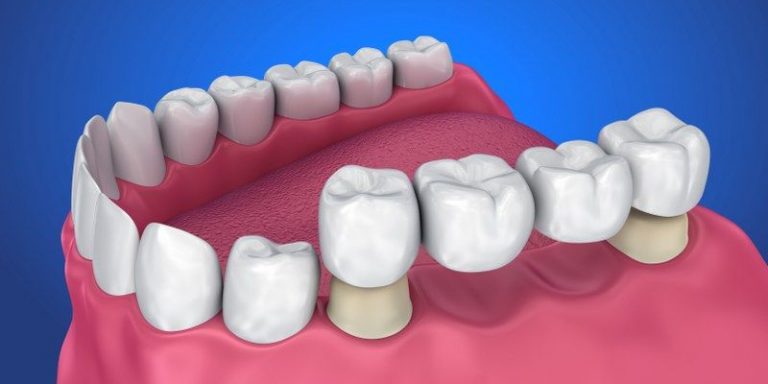 Dental bridges are a fantastic solution for improving the smiles of those who have gaps due to lost/missing teeth.​
As well as impacting the appearance of your smile, the gaps created by missing teeth cause your remaining teeth to shift and tilt, which in turn can cause problems with the occlusion of your bite. Leaving gaps may make you compensate by putting more pressure on the surrounding teeth, making them more prone to breaking.
To protect your jaw joints, muscles and teeth from premature wear as well as preventing toothache and further damage, it is important to restore gaps when a tooth is broken or lost.
A bridge from Staplehurst Dental replaces the lost tooth/teeth, providing a superior bite for improved function.
Because we use the latest technology, bridges are done by using digital scanners and computer milling for best accuracy, fit and strength.
We work closely with our skilled dental technicians to provide you with a bridge that is not only strong and durable but looks great too. The shape and shade (colour) of your bridge is carefully matched to your existing teeth, giving you a natural, seamless finish that will help you to eat, speak and smile with renewed comfort and confidence.
For more information regarding this treatment
Book now
Call us on:

01580 848 171
Back to Treatments