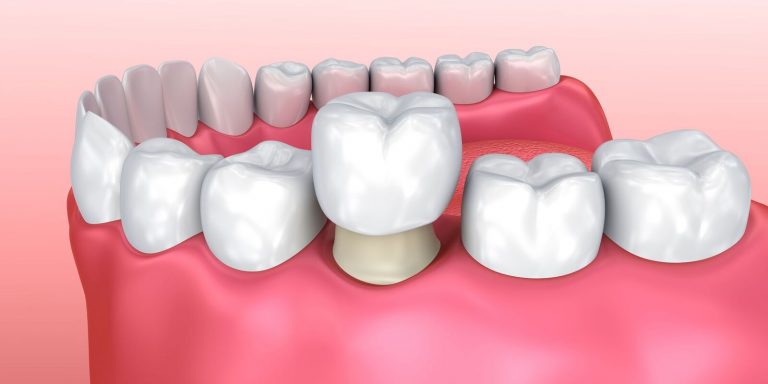 At Staplehurst Dental Practice, we are accredited with the British Association of Cosmetics Dentistry (BACD). This means you can expect strong dental work that looks good too!
​A dental crown, also known as a cap, is a hardwearing, artificial restoration that is fixed over a damaged tooth. All of our dental crowns are created in collaboration with highly skilled dental ceramicists (also called dental technicians) whose expert skills help deliver crowns with a natural look that matches the shade and shape of your current teeth.
Because we use the latest technology, crowns are done by using digital scanners and computer milling for best accuracy, fit and strength.
Dental crowns are commonly used to:​
Replace a large filling where there isn't enough natural tooth left to support a replacement filling
Protect a weak tooth from fracturing
Restore a broken tooth
Cover a dental implant
Change the appearance of a discoloured or poorly shaped tooth
Attach a bridge or denture​
As a patient, you can choose the material that your crown is made from. The options are as follows:
Ceramic and porcelain – a very strong and natural-looking finish
Gold or other metal alloys (a mix of different metals) – very robust and hardwearing
A combination of both metal and porcelain, e.g. a porcelain-bonded crown – a robust and hardwearing core with a natural-looking finish
Each of our treatment plans is bespoke to each patient, taking your budget and time into consideration. With Staplehurst Dental, you are able to receive the very best level of high-end dentistry with a treatment plan that works for you.
For more information regarding this treatment
Book now
Call us on:

01580 848 171
Back to Treatments