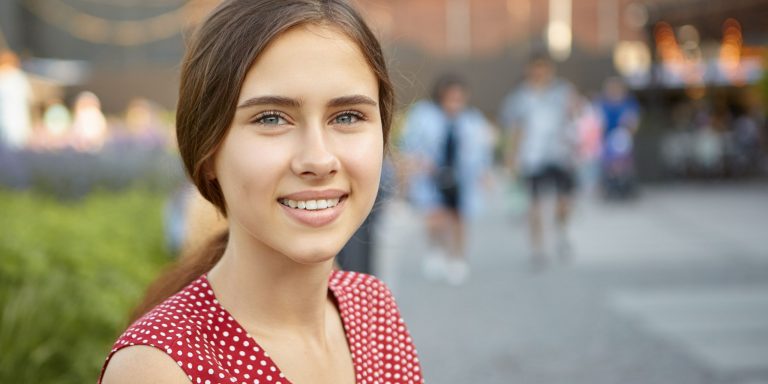 As with all the treatments provided by our friendly and professional dental staff you can feel confident that you are in safe hands.
Dr Jan Einfeldt teaches the 'Six Month Smiles®' teeth straightening treatment to other dentists. He is one of only 12 people in the world qualified to teach other dentists this unique and effective system and one of only 3 who teaches this internationally.
Braces in Kent
​People with crooked and misaligned teeth often undertake dental braces. The orthodontic treatment improves a patient's oral appearance by gradually shifting the teeth and correcting improper bites. Dental braces can also improve oral health by preventing tooth decay and gum diseases because cleaning is much easier.
​Because of advanced techniques, patients can now receive dental braces at any age. One of the most popular kinds of dental braces in Kent is Six Month Smiles®. Since Six Month Smiles® are clear aligners, they allow patients to correct their teeth without having to wear traditional metal braces.​
Enjoy Six Month Smiles® from Staplehurst Dental Practice
Staplehurst Dental Practice provides Six Month Smiles® for patients in Kent, England. Our treatment does not only straighten the teeth but also makes the gum levels even and symmetrical. This way, our patients can flash a smile, which they are truly happy and proud about. Other than this, Six Month Smiles® also corrects the following dental imperfections.
Gaps between the teeth
Open bites
Overjets and crossbite issues
Crooked and crowded teeth​​
Reasons to Choose Dr Jan Einfeldt for Six Month Smiles®
Providing Six Month Smiles® since 2011.
Trainer to other dentists
5 Star reviews from Patients
Our dentist, Dr Jan Einfeldt will personally attend to all of your dental concerns and needs. He is an international clinical instructor for Six Month Smiles® and teaches in Ireland, Germany, Austria, Switzerland and the United Kingdom. From start to finish, he will ensure the quality and effectiveness of your dental procedure.​
Marcus Willis, tennis pro, Full Interview about Six Month Smiles Clear Aligners.
Special Six Month Smiles® Package
When you come to Staplehurst Dental Practice, you can expect the following treatments that are part of our Six Month Smiles® package.​
Free oral consultation
Full mouth examination
Six Month Smiles® Dental Braces
Dental retainers (both fixed and removable, which is the gold standard of retention)
Six Month Smiles® aftercare
Six Months Smiles® usually last for four to nine months, depending on the complexity of the teeth.
​If you are in need of dental braces in Kent, contact Staplehurst Dental Practice today. We will gladly assist all of your enquiries.
For more information regarding this treatment
Book now
Call us on:

01580 848 171
Back to Treatments