What cosmetic braces and aligners could do for you
21 April 2016
Cosmetic braces and aligners have been specifically designed for people who are interested in teeth straightening treatment, but have no desire to wear obvious metal appliances for up to 24 months. At Staplehurst Dental Practice in Kent we understand the conflict between wanting straighter teeth and not wanting a mouth full of metal, which is why we offer several more discreet options.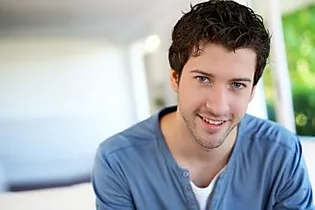 Both adults and teenagers can benefit from subtle orthodontic treatment at our Kent dental practice. When you come in for a consultation, we will carefully examine your teeth and gums and your bite, before explaining the pros and cons of all relevant treatment options. These may be fixed appliances (braces) or removable appliances (aligners).
Cosmetic braces
For those in need of minor cosmetic correction, we often recommend Six Month Smiles cosmetic braces. Our Kent practice is fully certified to provide this treatment, which can straighten your teeth in an average time of just six months. Some cases are even complete in half that time.
Although these are braces, there's no need to worry about metal train-tracks showing when you smile. Comprising tooth-coloured nickel titanium wires and clear ceramic brackets, Six Month Smiles braces are designed to blend in with the natural colour of your teeth during treatment.
Invisalign
Where more extensive correction is needed, or where a removable appliance is prepared, we recommend treatment with Invisalign. This series of clear aligners is an excellent alternative to braces, being custom-made to fit your teeth snugly.
As treatment progresses, you will need to change your aligner approximately every six weeks. Our Kent dental practice also offers treatment with Invisalign Teen, which has been specifically designed for teenagers' teeth, even incorporating the occasional day of forgetting to wear your aligner and the odd lost aligner.
Invisalign i7 is the newest addition to the stable at our Kent practice, and is designed for mild correction.
Back to Blog