Why choosing dental implants is an investment in your smile – and your future
6 September 2016
Dental implants are the best long-term solution to tooth loss. At Staplehurst Dental Practice in Kent we offer a number of implant-based treatments, which our skilled dentist Dr Jan Einfeldt can use to replace everything from one to all of your natural teeth.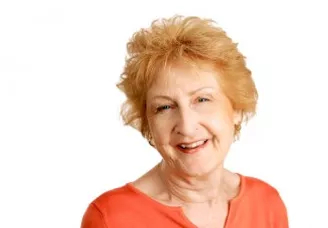 Dr Einfeldt is an award-winning cosmetic dentist, who regularly teaches across Europe. He will ensure that your new teeth both look and act just like the real thing.
Benefits of dental implants
Whilst standard dental bridges and dentures replace the visible crowns of lost teeth, it is equally important to replace the roots. It is the tooth roots that keep our teeth secure and functional within our mouths, and also keeps our jaw bone both healthy and dense.
When several of the natural tooth roots are missing for any significant time period, your jaw bone begins to resorb or shrink. This is very common amongst people who wear standard dentures, and is the primary reason those dentures become loose.
By choosing dental implants at our Kent dental practice you can avoid all the common issues caused by badly-fitting dentures, including problems with:
Diet
Speech
Body image
Confidence
Dental implants are artificial tooth roots that are made out of titanium and are placed in direct contact with your jaw bone in a small operation, which usually only requires local anaesthetic at our Kent dental practice.
Once your implants are in place they start to integrate with the jaw bone over the next few months, providing a natural-like anchor for your new teeth. It takes approximately six months for the integration process to complete, during which time your Kent dentist may fit you with temporary teeth, or you may be able to continue wearing your old denture.
After your dental implants have been restored with new teeth, you will need to continue to visit our Kent dental practice regularly for aftercare, check-ups, and hygiene appointments. Just like natural plaque, your new teeth can gather a film of plaque, which can lead to gum disease and serious problems for your dental implants.
Back to Blog