A better dental arrangement
15 August 2017
At Staplehurst Dental Practice in Kent, braces can be a discreet and relatively quick method of getting your teeth in line. As well as boosting your dental confidence and enhancing the appearance of your smile, the braces will bring benefits to your oral health that will last for a long time after the treatment ends.
Modern methods for different needs
Our range of dental appliances is aimed at providing the best results for your teeth, with minimal disruption to your life. And they might look quite different to the picture that comes to mind when you imagine braces in Kent. There are two main options: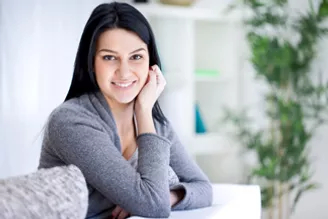 The Invisalign system involves wearing a clear plastic aligner over the teeth for the duration of the treatment. A series of these precision-moulded aligners are produced, based on a detailed digital impression of your mouth. You will wear each one for around two weeks, before moving on to the next one. They can be removed during meal times and when you brush your teeth. Because the shape of each aligner is slightly different, they will gradually guide your teeth into their new position.
Six Month Smiles is the name of a tooth-coloured dental appliance that is securely fixed to the teeth. Its subtle colouring means that while you wear your braces in Kent, you won't attract the unwanted attention that often comes with the traditional metal train track appliances. As its name suggests, the average treatment time is around six months.
Personalised approach
To work out what's the best treatment for your teeth, our friendly oral health professionals will consult you about your dental hopes, and take detailed images of your mouth. A treatment plan will be made, and regular visits to the practice will keep everything running smoothly. When the braces are removed, you'll probably need to wear a retainer at night, to help the teeth get used to their new orientations.
Lasting goodness
Your oral health will be better with your new, neater teeth. They will function more efficiently, putting less strain on your jaw. They'll be easier to clean, reducing the risk of decay. And of course, you'll be left with a great-looking smile.
Back to Blog