A great cover-up job with veneers in Kent
30 March 2017
According to the Cambridge Dictionary, a smile is 'a happy or friendly expression on the face in which the ends of the mouth curve up slightly, often with the lips moving apart so that the teeth can be seen'. We all know how powerful a smile can be, like yawning, they're often contagious. But what if you are too unhappy with the appearance of your teeth that you don't want to smile?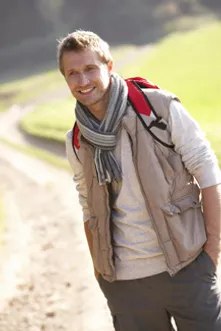 Have you ever noticed someone trying to smile without showing their teeth, it often looks very unnatural and rather unfriendly. If the appearance of your teeth makes you uncomfortable and does not give you much to smile about, dental veneers may be the answer you've been looking for. Here at Staplehurst Dental in Kent, veneers are an effective way to restore or improve the appearance of teeth that are badly discoloured, chipped or badly shaped. In these circumstances, treatments such as teeth whitening or braces cannot be used to correct the problem.
When are veneers the most effective solution?
Veneers cover the entire front surface of each tooth, so they can be used to correct a number of cosmetic problems. If you have chipped or cracked one of your front teeth, a single veneer can be used to repair the damage. If you have very small or widely spaced teeth that cannot be corrected with braces, veneers can be used to build up all of the teeth, closing gaps and creating an even and attractive smile. In some circumstances, veneers can be used instead of braces to close a gap or bring one or two teeth into line. The benefit of using veneers in these cases is speed; you will normally need to make just 2 or 3 visits to your dentist to have veneers in Kent.
On your first visit, your dentist will carry out a consultation and plan your treatment. At your next appointment, your dentist will prepare your teeth by taking digital impressions and shaping the teeth to receive the veneers. On your final visit your veneers will be fitted and fixed and you will be able to walk out of the surgery showing off your beautiful new smile.
Back to Blog