Cosmetic braces and aligners: a 21st Century option for straightening teeth
29 March 2016
Braces remain, in many cases, the best way for your dentist or orthodontist to straighten your teeth, because they give maximum control over each tooth's movement. However, at Staplehurst Dental Practice in Kent we know that a lot of patients feel self-conscious about wearing obvious metal appliances for upwards of two years – which is why we have some more discreet options on offer.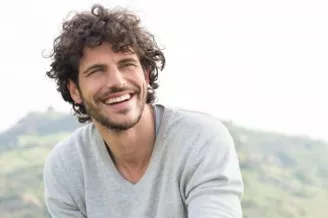 The highly-skilled orthodontic team at our Kent dental practice can use either tooth-coloured braces or clear aligners to adjust the position of your teeth. Some appliances are more suited to cosmetic correction, whilst others can be used to treat more severe orthodontic problems.
When you come into our Kent clinic for an orthodontic consultation, your orthodontist will carefully examine your teeth and your bite (the way that your jaws meet together) and will listen to what you want to achieve from treatment before running through the pros and cons of all appropriate options to get you there.
At Staplehurst Dental Practice the orthodontic options on offer include:
Six Month Smiles cosmetic braces
Whilst these are braces, they are not obvious metal contraptions. Comprising tooth-coloured nickel-titanium wires and clear brackets, Six Month Smiles are designed for aesthetic orthodontic correction. They blend in with the natural shade of your teeth so are not immediately noticeable, and work so fast because they focus on the front teeth – those that show when you smile.
Invisalign clear aligners
These clear, removable aligners are a viable alternative to braces for many mild to moderate orthodontic conditions. Treatment involves using a series of custom-made aligners that have been specially designed to fit snugly over your teeth. You change your aligner every fortnight as your teeth begin to move. The number of aligners and the length of your treatment will depend on the type and amount of correction required.
Back to Blog