Dental veneer in Kent
28 February 2017
Are your teeth getting you down? If they are stained, chipped or poorly aligned, you may feel self-conscious about your smile or dread certain situations. Damaged teeth can also be uncomfortable. You may have wondered how to improve your appearance but worry about complex procedures, long treatments or discomfort. If this sounds like you, then Staplehurst Dental could provide a solution with veneers in Kent.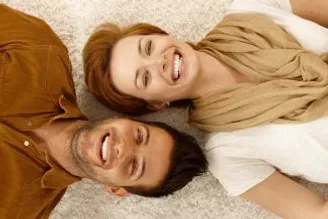 How do they work?
We offer our patients in Kent veneers to improve the aesthetics and alignment of teeth in a very natural looking way. A veneer is a very thin piece of porcelain which is handmade to exactly match the colour of your teeth so it cannot be seen. They are bonded onto your own teeth to cover discolouration and damage or subtly increase the length if required. If you have a small gap or a slightly crooked tooth, a veneer can be fitted to give the appearance of realignment and make teeth look closer together.
What are the benefits?
Veneers are a flexible solution as you can have just one or a whole set. We can help whether you need a simple adjustment or a whole smile makeover. You can even see the results in advance with our digital technology. The veneers are made individually for you so you can choose exactly the results you want. Having veneers in Kent is simple, cost-effective and quick but, with the correct care of the underlying tooth, could last for decades. There is no surgery involved and the effects are instant.
What should I expect?
Thanks to our three-step procedure, you know that your comfort and needs are being prioritised. At our practice, we start with a consultation to plan your treatment. We then make sure that the correct preparation is carried out and finally perform the fitting. You will be fully informed at each stage and we provide aftercare to ensure that your veneers are a long-term investment.
If you would like to experience the benefits of veneers in Kent, do get in touch with our team today to discuss how we can help. A beautiful, natural looking smile could be faster and easier to achieve than you ever anticipated.
Back to Blog