Dental veneers in Kent
5 January 2017
Dental veneers are a simple and effective solution that can be used to correct a range of problems that affect the appearance of our teeth. Chipped, broken or discoloured teeth can occur for a variety of reasons and veneers are a quick way of restoring the overall appearance of teeth without surgery. Veneers can be applied to individual teeth to repair damage or can be used to improve the overall appearance of all of our teeth as a smile makeover.
At Staplehurst Dental we are pleased to be able to offer our patients a range of options for veneers in Kent. You might decide that you have one or two teeth that do not look as good as you would like or feel that the overall shape or appearance of your teeth is less than ideal.In either case dental veneers can be used to create a natural-looking smile.
Enhancing your smile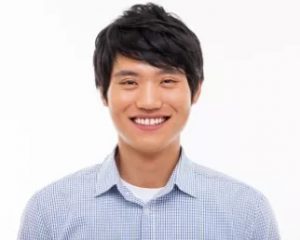 In Kent, veneers are a very popular and cost effective solution to correcting problems with damaged or misshapen teeth. Long lasting and natural looking, dental veneers are made from durable tooth-coloured porcelain or resin and are bonded to the tooth or teeth that require restoration. Once fitted the veneers are undetectable from normal teeth. The size and shape of the veneers can be adjusted to close small gaps, restore chipped or broken teeth, or even lengthen the appearance of the teeth resulting in a more even and attractive look overall.
Are dental veneers the right treatment for me?
Veneers are a very popular cosmetic solution with our patients here in Kent. Veneers which are made from very thin durable tooth-coloured porcelain or resin are individually made to suit and enhance the colour and natural shape of your own teeth. Having a dental veneer fitted takes three simple steps from start to finish. During the first consultation the dentist will create a plan with you of what is required to restore the appearance of your teeth and to check that veneers are the right solution for your needs. Once the veneer has been made it is bonded to the tooth surface at the final fitting using a specialised cement that fixes the veneer securely to the existing tooth.
dental veneers. Kent
dental veneers, Kent
Kent, dental veneers
dental veneers in Kent
Kent. Dental veneers
The benefits of this procedure,
Dental veneers fix several oral issues such as discoloured, chipped, broken or failing teeth. They are thin pieces of hand crafted porcelain that bond firmly onto the surface of the teeth. Unlike other cosmetic dental procedures, veneers do not require any surgery and can provide results in an instant.
Since they are extremely thin, dental veneers look natural onto the teeth. They are also tooth-coloured, which makes them invisible within sight. Many patients prefer dental veneers, because it allows them to improve their oral health in a quick and cost-effective way.
Dental veneers are undetectable once fitted and are matched to
We know that tooth injury and discolouration may be uncomfortable for some people, which is why we provide hard wearing dental solutions such as veneers.
Porcelain Veneers
Are your teeth stained, chipped, or not aligned on top of each other? Veneers are a good treatment option to consider because they look like natural teeth and don't require a major procedure. Veneers can also be used to close small gaps when braces are not suitable. If one tooth is slightly out of position, a veneer can sometimes be fitted to bring it into line with the others. Here is how they work:
A veneer is a very thin, tooth-coloured piece of porcelain (like a false finger nail, but more durable) that is bonded on top of your own tooth.
Based on your needs, the shape and size of the veneers can be adjusted to make your teeth overall look longer and or closer together.
You can have just one veneer fitted or a whole set, known as a smile makeover.
Life benefits
A quick and simple solution that enhances the appearance of the teeth
Long lasting natural look
Simple and quick solution to improve the cosmetic appearance of teeth.
Long-lasting smile enhancement.
Natural-looking restoration
Bonding. Before the dental veneer is permanently cemented to your tooth, your dentist will temporarily place it on your tooth to examine its fit and colour. He or she will repeatedly remove and trim the veneer as needed to achieve the proper fit; the veneer colour can be adjusted with the shade of cement to be used. Next, to prepare your tooth to receive the veneer, your tooth will be cleaned, polished, and etched — which roughens the tooth to allow for a strong bonding process. A special cement is applied to the veneer and the veneer is then placed on your tooth. Once properly position on the tooth, your dentist will apply a special light beam to the dental veneer, which activates chemicals in the cement, causing it to harden or cure very quickly. The final steps involve removing any excess cement, evaluating your bite and making any final adjustments in the veneer as necessary. Your dentist may ask you to return for a follow-up visit in a couple of weeks to check how your gums are responding to the presence of your veneer and to once again examine the veneer's placement.
Our dental veneer treatment involves a three-step procedure, which includes Consultation and Planning, Preparation, and Fitting. During these three stages, we will assure your comfort by discussing each procedure thoroughly. From consultation to fitting, we will closely listen to all of your concerns and requirements. We also provide veneer after care to ensure a long-term health for your teeth and mouth.
Staplehurst Dental Practice believes that quality dental care does not need to be expensive. Because of this, we provide a free consultation as well as a zero-percent interest rate on all financial packages. We also accept a range of dental insurance plans.
Creating a smile with the use of dental veneers is a true form of art. If you are in need of dental veneers in Kent, contact us today. We will gladly answer all of your enquiries.
Diagnosis and treatment planning. This first step involves your active participation. Explain to your dentist the result that you are trying to achieve. During this appointment, your dentist will examine your teeth to make sure dental veneers are appropriate for you and discuss what the procedure will involve and some of its limitations. He or she also may take X-rays and possibly make impressions of your mouth and teeth.
Preparation. To prepare a tooth for a veneer, your dentist will remove about 1/2 millimeter of enamel from the tooth surface, which is an amount nearly equal to the thickness of the veneer to be added to the tooth surface. Before trimming off the enamel, you and your dentist will decide the need for a local anesthetic to numb the area. Next, your dentist will make a model or impression of your tooth. This model is sent out to a dental laboratory, which in turn constructs your veneer. It usually takes 1-2 weeks for your dentist to receive the veneers back from the laboratory. For very unsightly teeth, temporary dental veneers can be placed for an additional cost.
Back to Blog