Enhance your smile with straighter teeth
13 July 2017
Are crooked, crowded or poorly spaced teeth making you self-conscious? If you do not like what you see in the mirror when you smile, you cannot express yourself properly and life can feel challenging. If you are unhappy about misaligned teeth, you might like to consider having braces in Kent. At Staplehurst Dental Practice in Kent, braces have been literally life-changing for people who were previously feeling awkward about their smiles, hiding their teeth, and feeling ill at ease. Teeth that are out of place can also cause other difficulties.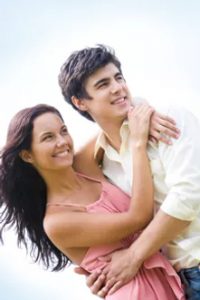 What are the benefits of straighter teeth?
Apart from diminishing the beauty of your smile, crooked teeth can affect your oral health. Misaligned teeth are harder to clean as there are more spaces for plaque to accumulate. Maintaining clean teeth avoids gum problems and keeps your teeth strong as well as preventing issues such as bad breath. Having braces at an early age, usually when there is a mixture of adult and baby teeth, ensures that the teeth and jaw develop normally. However, if you are an adult who has missed out on corrective procedures as a child, it is not too late to benefit from braces in Kent.
Options to suit everyone
For many of our adult and teenage patients in Kent, braces have been a great solution to crooked teeth. We know that you want results fast and that you do not want to worry about the visual impact of your treatment. We use modern procedures including tooth-coloured brackets in the rapid Six Month Smiles technique, and clear aligners such as Invisalign. This means that having straighter teeth is less obtrusive, faster and more comfortable than before. The Invisalign range has been extended to include the i7 model for moving just a few teeth, and one designed specifically with teenagers in mind. Our advanced digital scanners give us accurate information about your mouth and we can advise you on the best approach for you to get the results you want.
Join the hundreds of our patients who have benefitted from braces in Kent and get in touch with us today to see how we can help you.
Back to Blog