Gain a confidence boost with veneers in Kent
11 July 2017
According to a study conducted by National Smile Month in the UK, our teeth and smiles are rated as the second most attractive attribute, topped only by personalities. So, it pays to look after our teeth, for the sake of our social lives, not just for the myriad of health benefits.
One of the most common complaints we have with our teeth in Britain is discolouration. Because of the things we love to eat and drink, discolouration is a very common problem. Drinks such as tea, coffee, wine and fizzy drinks can stain our teeth. There is no reason why we should stop enjoying the things we love. The best thing to keep your teeth lovely and white is to stay on top of your dental hygiene, brushing at least twice a day and flossing, to reach those more difficult spots where harmful bacteria likes to multiply.
Find your solution to discoloured teeth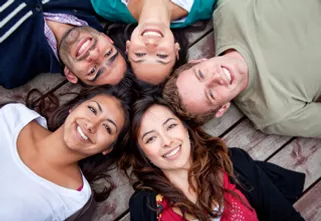 If you are already unhappy with your teeth, there are many options available to you. A widely popular and recommended treatment for discolouration and cracked or chipped teeth is the application of porcelain veneers. In Kent, here at Staplehurst dental practice, our team of friendly professionals can advise you on the best course of action for your desired result.
The advantages of veneers in Kent
The use of veneers comes with many advantages. One huge advantage of this type of treatment is that it's quite fast. Here in Kent, veneers can be applied in just three visits, the first visit is an initial consultation and planning your dream smile, the second visit is to prepare your teeth for the application of the veneers and the third is the application of the veneer.
The treatment involves removing a thin layer of enamel from your natural tooth, to provide space for the hand-crafted veneer to be bonded to your teeth. Once the veneer is applied, your teeth will also be easier to look after, the porcelain offering a new, smooth and even surface.
With dental veneers, you can design your dream smile and achieve it in a matter of a couple of weeks. So, visit us in Kent to start your journey.
Back to Blog