Going undercover with veneers in Kent
11 May 2017
There are many reasons why you may be unhappy with the appearance of your teeth, perhaps they are small and oddly shaped, chipped or discoloured or have small gaps between them. In these circumstances, you may wonder what your dentist could do to improve their appearance, especially if other treatments such as teeth whitening and braces are unsuitable, or you want quicker results.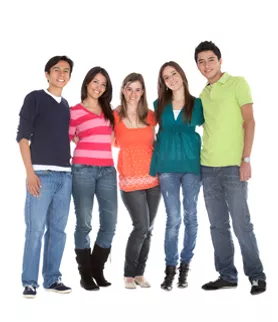 Here at Staplehurst Dental Practice in Kent, veneers are one of the ways that we are able to give our patients the smile of their dreams, even if they did not think it was possible. From the restoration of a single chipped or discoloured tooth to a full smile makeover, dental veneers are an effective solution to a range of cosmetic problems including small gaps and minor misalignments which can be easily corrected using porcelain veneers.
Porcelain veneers are a ultra-thin covers which are permanently fixed to the fronts of your teeth, which can if necessary dramatically improve their appearance. These are hand-crafted and fitted by one of our highly skilled cosmetic dentists to ensure that at the end of your treatment, you have a perfectly natural and naturally perfect smile.
See the results in an instant
Because veneers are fitted to the fronts of your existing teeth, the improvement to the appearance of your teeth is almost instant, and you will not need to have surgery to have them fitted. You will just need a local anaesthetic when your dentist is abrading the surface of your teeth to allow the veneers to be firmly fixed in place.
If you are having one or two veneers fitted as part of a more extensive smile makeover and are planning to have your teeth whitened, you should have this treatment carried out before you have your veneers made. The reason for this is that the veneers, which will be exactly matched to the colour of your teeth, cannot be whitened in the same way as your natural teeth.
If you would like to find out more about veneers in Kent, book a free, no obligation consultation with us to find out how veneers can give you the smile you have always wanted.
Back to Blog