How veneers can give you a stunning summer smile makeover in just a few appointments
14 June 2016
Porcelain veneers are one of the most popular treatments on the cosmetic dentistry menu at Staplehurst Dental Practice in Kent – and it's not hard to understand why. With these thin porcelain shells, your dentist can permanently improve the appearance of a permanently stained or discoloured tooth, can provide an aesthetically pleasing repair for a chipped or cracked tooth, or can create a stunning new smile in a procedure known as a smile makeover.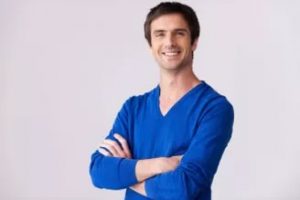 What's more, veneer treatment is one of the fastest way to alter the appearance of your teeth, meaning you could have a stunning summer smile makeover with just a few visits to our Kent dental practice.
How veneers work
A veneer is a micro-thin porcelain shell that is bonded over the front surface of a tooth using strong dental adhesive. Some people liken them to false fingernails for the teeth, but unlike false nails properly designed veneers should last you for several years – so long as you visit your dentist on a regular basis.
Veneers originated several decades ago in Hollywood as a way for actors to quickly change the appearance of their teeth. The original versions weren't meant to last – stuck in place with denture cement, they would usually drop out of their own accord after a couple of takes.
Modern veneers are somewhat different. They are designed to be beautiful, functional, natural, and long-lasting. You could have your very own Hollywood smile with the help of this treatment.
When you come to our Kent dental practice for a veneer consultation with a cosmetic dentist, they will first prepare your tooth or teeth by removing a very thin amount of enamel. This aids in the bonding process. Impressions are then taken of your teeth and sent to the laboratory.
Your veneers will be made to the same thickness as the amount of enamel removed. After two-three weeks they will be back from the lab and your dentist will call you back to our Kent clinic to have them fitted.
We will carefully check you are happy with the fit of your veneers before bonding them in place.
Back to Blog