Modern teeth straightening options for adults
19 May 2016
Teeth straightening, in the modern day and age, does not have to involve obvious metal train-track braces. At Staplehurst Dental Practice in Kent, we offer a number of subtler, 21st-Century ways to straighten your teeth.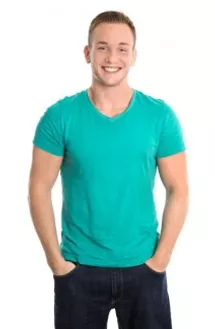 One of the biggest barriers to orthodontic treatment among adults is the thought that they will have to wear traditional metal braces for 24 months or more. This can actually put a lot of people off seeking treatment. At our Kentdental practice we are keen to stress the benefits to be gained from teeth straightening whatever your age. That's why we are proud to offer some discreet alternatives to train-track braces.
Teeth straightening: the benefits
The most obvious benefit of teeth straightening treatment, of course, is having a lovely smile that you want to show off. However, there are also health benefits to be gained from having straighter teeth. These include making your teeth easier to clean, so that there is less chance of plaque bacteria and tartar building up, reducing your chances of developing gum disease and tooth decay, so long as your visit your dentist regularly.
Quicker results than you might think
Most of these modern teeth straightening appliances work faster than traditional braces. Depending on which device you use, and on how much and what type of correction is needed, your treatment could be complete in just a few short months.
At our Kentdental practice we use both cosmetic braces and clear, removable aligners in teeth straightening treatment. When you come in for your initial consultation, your dentist will undertake a thorough clinical examination, then will talk you through the pros and cons of all the relevant treatment options.
Six Month Smiles
These cosmetic braces are designed for minor aesthetic correction of the front teeth. They comprise clear and tooth-coloured components.
Invisalign
Invisalign clear aligners are able to treat a wider range of orthodontic issues. Tooth straightening with Invisalign involves the use of a series of removable aligners that fit over your teeth to guide them into a new position. We also offer Invisalign i7 for mild correction, and Invisalign Teen.
Back to Blog