Smile S.O.S
18 April 2017
Your smile makes up a unique part of your personal appearance. Proper care must be paid to the overall health of your teeth, gums and surrounding bone structure to ensure that you'll have something to smile about for the rest of your life. However some dental patients are reluctant to explore the idea of straight teeth as they are put off by thoughts of cumbersome metal braces. Staplehurst Dental are here to change that. So let's get started by diving into what you need to know about teeth straightening in Kent today.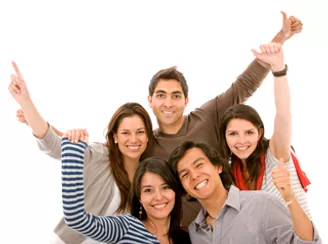 Do I actually need teeth straightening?
If you're generally content with the appearance of your teeth, or if the crowding isn't that noticeable when you smile, it's understandable that you may not want to spend time and money on fixing them with teeth straightening in Kent.
While it is possible to maintain good oral health through regular dental hygiene visits, flossing and brushing, this isn't always enough with crooked teeth. As we age, our tooth enamel weakens and this problem can be enhanced by overcrowded teeth. This overcrowding also leads to trapped bacteria, causing plaque build-up and decay.
Crooked teeth can also cause a multitude of jaw problems, neck pain and headaches due to misalignment of the jawbone. Teeth straightening in Kent can help you avoid or overcome these issues.
Am I too old?
While many dental problems can be, and often are, corrected in adolescence, not everyone has had the means or desire to have treatment done at this age. While we often think of teenagers wearing braces, adult can be good candidates for treatments such as Invisalign or Six Month Smiles to correct unevenly spaced or crooked teeth.
Due to dental advances, our adult patients who may have dreaded having a 'metal mouth' in their younger years can be reassured that Invisalign or Six Month Smiles offer far more discreet methods of correcting teeth. What's more by gently gliding your teeth into proper alignment, these treatments are more comfortable too. Healthy, strong teeth are always in fashion. No matter what your age, teeth straightening in Kent can help you.
Back to Blog