Subtle braces and aligners: the modern way to straighten your teeth
5 May 2016
In the modern day and age, braces don't have to mean metal train-tracks. At StaplehurstDental Practice in Kent we offer a number of subtler options for patients of all ages who are interested in teeth straightening treatment.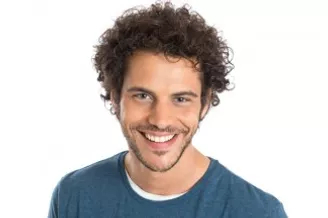 Orthodontics has seen rapid advances over the past three decades, with a number of discreet devices created for people who would like to improve the alignment of their smile without wearing obvious metal braces.
At our Kent dental practice we offer discreet orthodontic treatment using both fixed braces and removable clear aligners, and the most suitable option to suit your needs will be determined when you come in for a consultation with an experienced member of our dental team.
Before you balk at the word "braces", let us reassure you; the fixed appliances that we use are designed to go largely unnoticed in day-to-day life, comprising clear ceramic brackets and nickel-titanium wires that are tooth-coloured.
We use Six Month Smiles cosmetic braces at our Kent practice. These appliances, as the name suggests, can work in as little as half a year (or even shorter in some mild cases; six months is the average treatment time). They do this because they focus on the front teeth that show when you smile.
For those who want a removable appliance, or who require a greater degree of correction, we offer various Invisalign clear aligner systems.
The standard Invisalign system can correct a wider range of orthodontic issues than cosmetic braces, with the additional benefits of being both clear (thus invisible in daily life to the untrained eye) and removable, making it easy to maintain dental hygiene.
At our Kent clinic we also use Invisalign i7 for rapid, mild correction, and Invisalign Teen, which is specifically designed to fit around the needs of teenagers, even factoring in the occasional misplaced aligner.
Back to Blog