The long-lasting quick fix for imperfect teeth
20 June 2017
If you are looking for a great way to enhance your smile in Kent, veneers could be your answer. At Staplehurst Dental Practice, we recommend veneers for a variety of imperfections because they are a minimally invasive and a relatively quick solution that can last for well over a decade.
In Kent, veneers are tiny sheaths of porcelain that are fitted over the fronts of your teeth. They are custom-made for your needs, so you get to choose the size, shape and colour of them.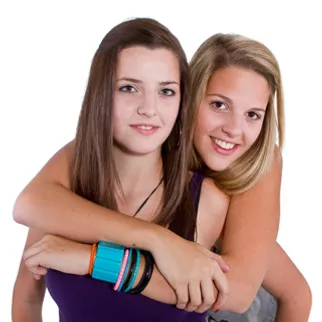 Veneers are a great solution for various different imperfections, such as cracks and chips, worn edges, stains that whitening won't shift, gaps between teeth and to hide receding gums.
You can have one or two teeth veneered or you can have all your teeth done.
How the process works
You come to Staplehurst Dental Practice and have a consultation with our dentists. If we all agree that veneers are the best solution to your issue, we take impressions of your teeth, colour-match them, and send this information away to a laboratory where skilled technicians will make the veneers.
This takes about 2 weeks and when the veneers are ready, you come back for you next appointment with us. In order to make sure that the veneers lie flush with your other teeth, and to give a rough surface for them to adhere, we have to drill off a very thin layer of tooth enamel. This will not hurt very much, but you can have a local anaesthetic if needs be.
Once your teeth have been prepared, the veneers are bonded to the fronts of your teeth using special dental adhesive. And that is it. You walk out with beautiful new teeth and a new level of confidence.
If you want to also have your teeth whitened, it is important that you do this first. Once your veneers are in place, they cannot be whitened. So please make sure you have a good chat with us about veneers in Kent before you start this process.
Once you have your veneers, they can last for 10 years or more, providing you take good care of them.
Back to Blog