The quick, easy way to smooth out your smile
21 February 2017
Are you one of the many people who isn't completely happy with their smile, due to one or two small imperfections? Then maybe dental veneers are for you.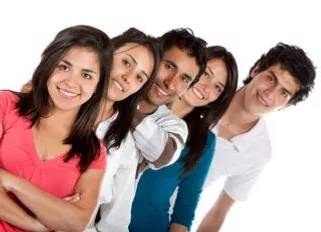 You can give your teeth an instant makeover with porcelain veneers in Kent, when you visit our experienced dentists at Staplehurst Dental Practice.
In Kent, veneers are an easy way to give worn, chipped, discoloured teeth a new lease of life, completely, or subtly, transforming your smile into something to be proud of once again.
Veneers in Kent are not only used to cover cracks, chips and stains. They can also be a quick way to mask minor misalignments of the teeth. This is a popular alternative to orthodontic treatment, which can be costly and lengthy.
What are veneers and how do they work?
Veneers are sheaths that fit over the front of the teeth. They are made of very thin porcelain, and are bonded to the enamel, rather like a nail extension being bonded to the natural fingernail.
If you choose to invest in veneers in Kent at Staplehurst Dental Practice, you will need to visit us three times in all. During the first appointment, we will plan your treatment with you, working out the appropriate size of your new teeth, the angles at which they need to bite and the gum position around them. Then, we will be able to give you a written treatment plan with full costs.
On your next visit to us, the dentist will take impressions of your teeth, from which your veneers will be custom-made from porcelain.
On your final visit, you will be fitted with the veneers.
Our skilled cosmetic dentist will need to prepare your teeth by removing a thin layer of enamel. This is in order to create a rough surface on which to bond the veneer. Removal is painless, and is also necessary to ensure that the veneer lies flush with your other teeth. The veneers are then bonded to your teeth, and you are ready to go off with a beautiful new smile, and teeth that will function just like natural teeth.
Your veneers can last for up to 10 years, as long as you practise good oral hygiene with brushing and flossing.
Back to Blog