Using porcelain veneers to create the perfect smile
5 July 2016
Porcelain veneers provide an excellent way for your dentist to create a smile makeover, with the minimal amount of preparatory work required on your teeth. At Staplehurst Dental Practice in Kent we have a skilled team of cosmetic dentists, who enjoy nothing more than seeing the transformation a smile makeover can make to a patient's body confidence and self-esteem.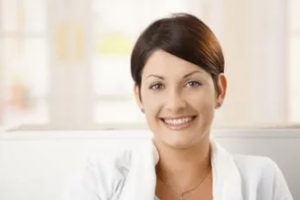 Some 48% of the UK adult population dislike their current smile, and the biggest complaint is discoloured teeth – 64% of people reported being unhappy with their tooth colour. If you are in any way unhappy with your smile, you are invited to join us at our Kent dental practice for a smile makeover consultation with a cosmetic dentist.
Introducing veneers
A porcelain veneer is a wafer-thin shell of hand-crafted porcelain that your cosmetic dentist can bond over the front surfaces of your teeth to improve their appearance. Whilst teeth whitening is the most popular procedure in cosmetic dentistry and is effective at getting rid of everyday stains such as those caused by tea, coffee, or smoking, many people suffer from permanent tooth discolouration, with dental trauma among the common causes.
Veneers are an excellent way to improve the appearance of permanently discoloured tooth. At our Kent clinic we can use a single veneer to bring one stained tooth more into keeping with the natural colour of the rest of your teeth, or can create a full set to brighten up your entire smile.
Indeed, it's not just discolouration that veneers can treat; they can be used to mask almost any imperfection. This includes minor spacing issues and small gaps, slight alignment problems, and small cracks or chips in the teeth.
To have a set of veneers fitted requires at least two appointments at our Kent clinic. At the first, your dentist will take impressions and all necessary measurements, and will remove a small amount of enamel from your teeth to aid with the bonding process.
Once your veneers have been created, your Kent dentist will check you are happy with the feel, look, and fit before affixing them with a strong dental bonding agent.
Back to Blog