Veneers: a fast, effective way to illuminate your smile
31 March 2016
Veneers are ultra-thin shells of porcelain, hand-crafted to fit your teeth precisely. At Kent's Steplehurst Dental Practice, our cosmetic dentists often recommend using them as part of a smile makeover.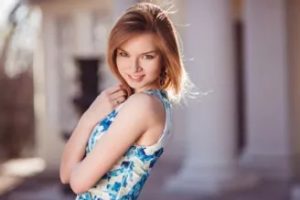 Porcelain veneers are a great way for your dentist to provide striking changes and improvements to the shape, colour, outline, and surface texture of your natural teeth, with minimal preparation and little work needed on existing tooth structure. Some types of veneer require no preparatory work at all. Your clinician can also use them to repair cracks and chips in the tooth surface, or achieve a straighter look without the need for orthodontic treatment.
At our Kent practice we use the latest digital smile design technology to enable you dentist to show you what results to expect before starting treatment, helping that you are entirely happy with what your new smile will look like.
If you are interested in a smile makeover with porcelain veneers, we invite you to join us for a consultation with a cosmetic dentist at our Kent clinic. Your practitioner will examine your teeth and gums and will discuss the various treatment options available to help you achieve the smile of your dreams.
Should you both agree that veneers are the best option, your dentist will prepare your teeth by removing a very thin piece of enamel under local anaesthetic. Each veneer will be prepared to the exact same thickness as the amount of enamel removed, so the results will look completely natural. The only exception is if you have a cracked or chipped teeth, in which case that veneer will be made thicker to cover the cracked area.
After two or three weeks your veneers will be ready, and your clinician will check that you are entirely happy with how they look and feel before attaching them with a firm bonding agent.
Back to Blog