Veneers and how they can benefit you
22 November 2016
At Staplehurst Dental, we want to give you plenty of options when it comes to the maintenance and improvement of your smile. The more options you have, the more likely you are to find one that fits your unique criteria. When you visit our clinic in Kent, veneers are one of the options we will be able to discuss with you for things like chips, cracks, staining or even small gaps.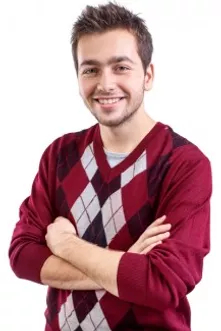 Veneers are small pieces of porcelain, or occasionally another material, that changes the outward appearance of your tooth in terms of shape, colour or position. For instance, it may be that you have a small gap between your teeth that you would like to close. If the gap is the only thing you want to work on and if it is the right kind of size, veneers can be made for one or both of the teeth on the side of the gap in order to make them slightly bigger. When this is fitted the gap will not be there and you will have natural looking teeth where the colour has been matched closely to the ones you already have.
The veneers are produced off-site from an imprint taken of the teeth where you want them and then they are sent back to our clinic in Kent. Veneers are very thin but the dentist will still need to take about half a millimetre off the tooth that will be supporting it so that the fitted piece will be flush with the surrounding teeth. This also provides room to add the dental cement which is what will hold the veneer in place. Your dentist uses a special light once they are sure the veneer is in exactly the right place. This hardens the cement very fast and you then have a long-lasting solution to your issue.
For many people veneers in Kent are a relatively easy and durable solution to smaller issues in your mouth. When you visit Staplehurst Dental, you will be given all the information you need to decide whether veneers are the right choice for you. Some people choose to have veneers to shore up the teeth as a preventive measure, whilst other choose to have a full set of veneers to completely refresh their smile. What you choose is up to you!
Back to Blog