What are veneers?
13 September 2016
Veneers are small porcelain shells that are affixed to the front of teeth to give a healthy and natural appearance.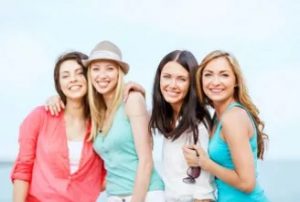 If you have chipped or damaged teeth, teeth that are not properly aligned or are discoloured and you are based near us in in Kent, veneers could be the option for you. At Staplehurst Dental Practice we treat people every day with these kinds of problems and the veneers we put in place are able to transform their appearance. They can mask discoloured teeth and can be matched to the shade of your original teeth so you would never know they were there.
They were first created in Hollywood to ensure that actors could have the best possible smiles for the screen, after all, looking good was paramount to the success of many films and many actors' careers. These early versions of veneers were a quick fix and lacked longevity (often they wouldn't last more than a few takes because they were held precariously in place by weak denture glue!)
Today's veneers are a world away from these early versions. The trend for veneers quickly spread well beyond the studio plots of Hollywood and cosmetic dentists had a greater demand for more natural looking long lasting options, which they quickly set about creating. Modern veneers can last up to ten years or more with adequate care, and will be fixed in place with a specially designed, strong dental bonding agent…so no need to worry about them falling off between breakfast and lunch.
Kent veneers
Unlike other forms of cosmetic dentistry, you don't need surgery to have veneers fitted. They can be added quickly and easily and provide instant results. They are a very popular option for this reason and also because they are very cost-effective for those on a budget.
Staplehurst Dental Practice offers a number of services, including veneers, in Kent. If you have any problems with discoloured, chipped or misaligned teeth, or feel self conscious about your oral health or the appearance of your teeth, then dental veneers could be the just the ticket to help you.Contact us and one of our friendly team will book you in for a consultation where we can discuss this treatment with you further.
Back to Blog