Why do I keep hearing about veneers?
27 October 2016
It's probably because veneers have become increasingly popular over the years; according blog newveneers.wordpress.com, many celebrities such as: Megan fox, Victoria Beckham, and Cheryl Cole, owe their perfect smiles to veneers. Veneers may be popular with celebrities but they don't carry that celebrity price tag.Due to their affordability, they're becoming increasingly popular with average Joe too! Healthrow.net says that porcelain veneers will not stain, this means you can go on enjoying your cups of coffee (or glasses of wine) without the worry of ruining your brand new smile. Veneers are made bespoke to the individual, so you can actually choose a colour to suit you and the look you're going for. Veneers look extremely natural and will make you want to show off those pearly whites as often as you can! nobody will know you've had cosmetic work done do your teeth, unless you tell them!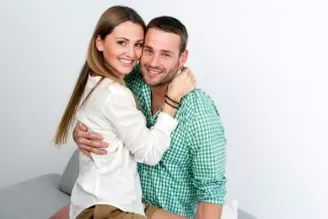 What exactly are veneers?
A dental veneer is a thin piece of porcelain that fits over the surface of a tooth, says the Oral Health Foundation. Veneers can be used on one singe tooth, or many front teeth to improve the look of your smile. Staplehurst Dental Practice offer veneers in Kent, they say veneers can fix teeth issues such as: chipped or broken teeth, discoloured teeth and small gaps. Patients who opt for veneers in Kent do not require any major dental surgery. The teeth due for treatment have a small amount of enamel removed (the same thickness as the very thin veneer) and the veneer is then fixed firmly on to the teeth, using a strong bonding. This method provides immediate results. Staplehurst Dental Practice also offers a Smile Makeover treatment which involves taking a picture of the patient's teeth and allowing them to electronically modify the picture to produce a smile which is suitable to them. the patients can then design a 3D version of their chosen smile to see how it looks in their mouth before any modifications are made to their actual teeth with veneers. Kent clinic, Staplehurst Dental Practice, offers veneer aftercare to their patients to ensure that their oral needs are met, and their teeth remain healthy. For veneers in Kent, contact the practice for a free consultation.
Back to Blog