With veneers, you can enjoy a summer smile makeover
7 June 2016
Veneers are one of the quickest ways a dentist can give your smile a makeover. At Staplehurst Dental Practice in Kent, we offer free consultations for people interested in veneer treatment. If you'd like to make over your smile in time for summer, why not join us to find out how this treatment could give you the smile you've always dreamt of, in just a few appointments?
Hand-crafting your dream smile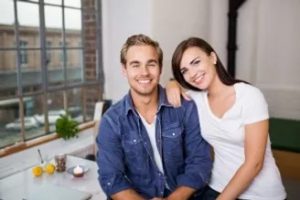 The first veneers were used in Hollywood as a temporary method of changing the appearance of an actor's teeth. These weren't designed to be a long-term solution, and rarely last more than a couple of takes because they were held in place with denture cement.
However, as with many things from the movie world, the demand for veneers soon spread outside of Hollywood, and dental teams began developing a more permanent solution for patients who were unhappy with their smile.
Modern veneers are designed not just to look beautiful and natural, but also to be long-lasting. With proper care, they can last you for several years. At our Kent dental practice we take pride in crafting each and every veneer to perfectly suit each patient's needs.
Individually hand-crafted from tooth-coloured porcelain, every veneer is designed to be both aesthetically pleasing and entirely realistic, meaning the results will be noticeable, but won't look fake. Today's veneers are bonded firmly in place with strong dental adhesive, so they will stay in place. A single veneer can be used to cover a permanently stained our discoloured tooth, whilst a full set can create a complete smile makeover.
If you are interested in veneer treatment, come into our Kent practice for a consultation. Your dentist will discuss what your ideal results will be, and will talk through your options.
Unlike crowns or bridges, veneers require very little preparation of your teeth. A very thin amount of enamel is removed to help with bonding, and each veneer will be made to the same thickness as this enamel.
It takes approximately a fortnight for our dental ceramist to craft your veneers. Your dentist will check you are entirely happy before bonding them in place.
Back to Blog